Take your Business to the Next Level
We've dedicated our time to understanding what works and what doesn't when it comes to brand acceleration and innovation — so you don't have to.
Get Started
Our Services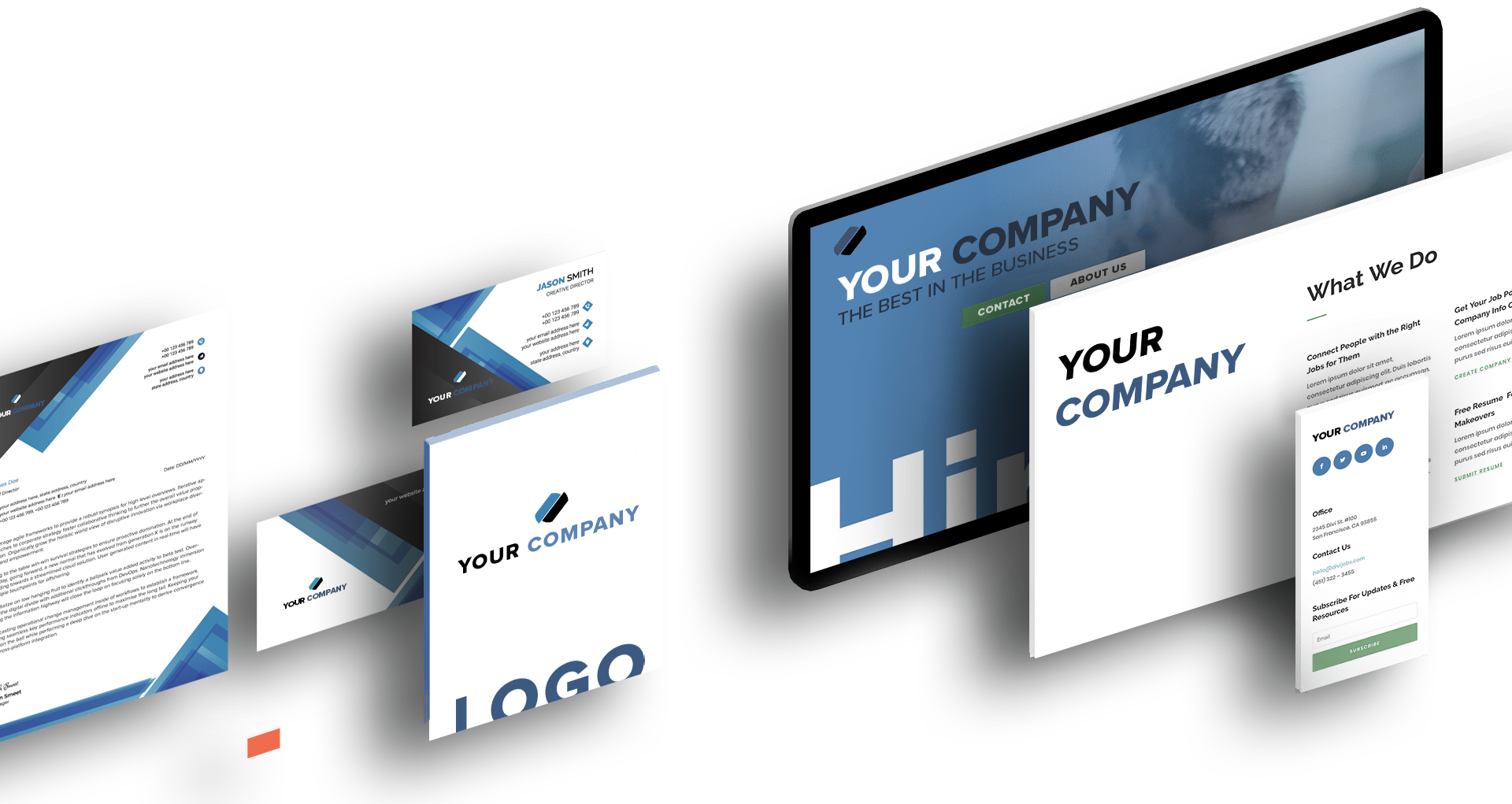 Print & Digital Marketing
Our custom designs and professional marketing services take your business to the next level, in person and online, increasing your reach and growth. 
Branding & Logo
We design a unique logo to represent your business's identity, creating a consistent brand that accurately reflects your products and services. We understand that no two businesses are alike, so we work directly with you to craft your brand.
Marketing Materials
Our professional print products will help you stand out from the competition and attract customers. We specialize in creating promotional materials, from business cards and flyers to banners and apparel. 
Social Media Marketing
Great marketing on social media can bring remarkable success to your business, creating devoted brand advocates and even driving leads and sales. Our services ensure people discover, learn about, follow, and shop from your business on Facebook, Instagram, and more!

Website Design & Development
With more than 8 years of extensive experience, we specialize in crafting unique websites and applications that drive successful businesses.
Built for success
Our team will work with you one-on-one to understand your business and goals, creating a website that will represent your brand and attract customers.
Modern Optimization
With near-instant load times, secure SSL, and world-class modern design, we guarantee your—and your customer's—satisfaction. Plus, each of our websites come optimized for smartphones and tablets.
SEO & Advertising
All of our packages include basic SEO so that your customers can find you on all search engines, including Google. We offer advanced SEO and digital advertising services for businesses that want to maximize their online engagement.

Define
We meet one-on-one with each of our clients, understanding their needs and goals, as well as the foundation of their brand.

Design
Our team creates an initial draft that incorporates the brand's identity, designed to exceed expectations.

Refine
The client has an opportunity to review the proposed design, offering any last minute changes.

Build
Finally, we get to work on your project, turning your dream into a reality!